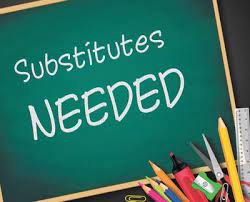 Details:
Box Elder School District is looking for substitute teachers.
We hire Kelly Educational Services to provide all of our Substitute Teachers.
If you have ever considered becoming a substitute teacher this is the perfect time to act!! Right now, Kelly Educational Staffing, is hiring substitute teachers for Box Elder School District.
Requirements for Substituting
Must be at least 20 years old, possess a High School Diplomas or GED and obtain favorable results on background screens.
To Apply, please visit
Kelly Educational Staffing enter zip code and click on "Find Jobs"
If you have questions, please contact Kim Bott @ 435-734-4800 ext 1511 or email her at kimberly.bott@besd.net
Substitute Teacher Pay Rate:
| Position | Pay Rate | |
| --- | --- | --- |
| Non-Licensed | $90/day | |
| BA/BS Degree | $95/day | |
| Licensed | $100/day | |
| Long Term | $115/day | |
| Incentive Programs | Possible extra $ amount | |
| Subbing on a Friday | add $15 for that day | |
| Sub at least 5 days a month | add $50 bonus/month | |
| Sub at least 10 days a month | add $100 bonus/month | |
| Sub at least 15 days a month | add $150 bonus/month | |