Thank you to all the Box Elder Scholarship Donors!
WAYNE & PAT HUNSAKER
Pictured Left to Right In front of the Box Elder School District Main Office: Clyde Wohlgemuth, BESD Foundation Board President Elect; Pat & Wayne Hunsaker; Steve Carlsen, BESD Superintendent.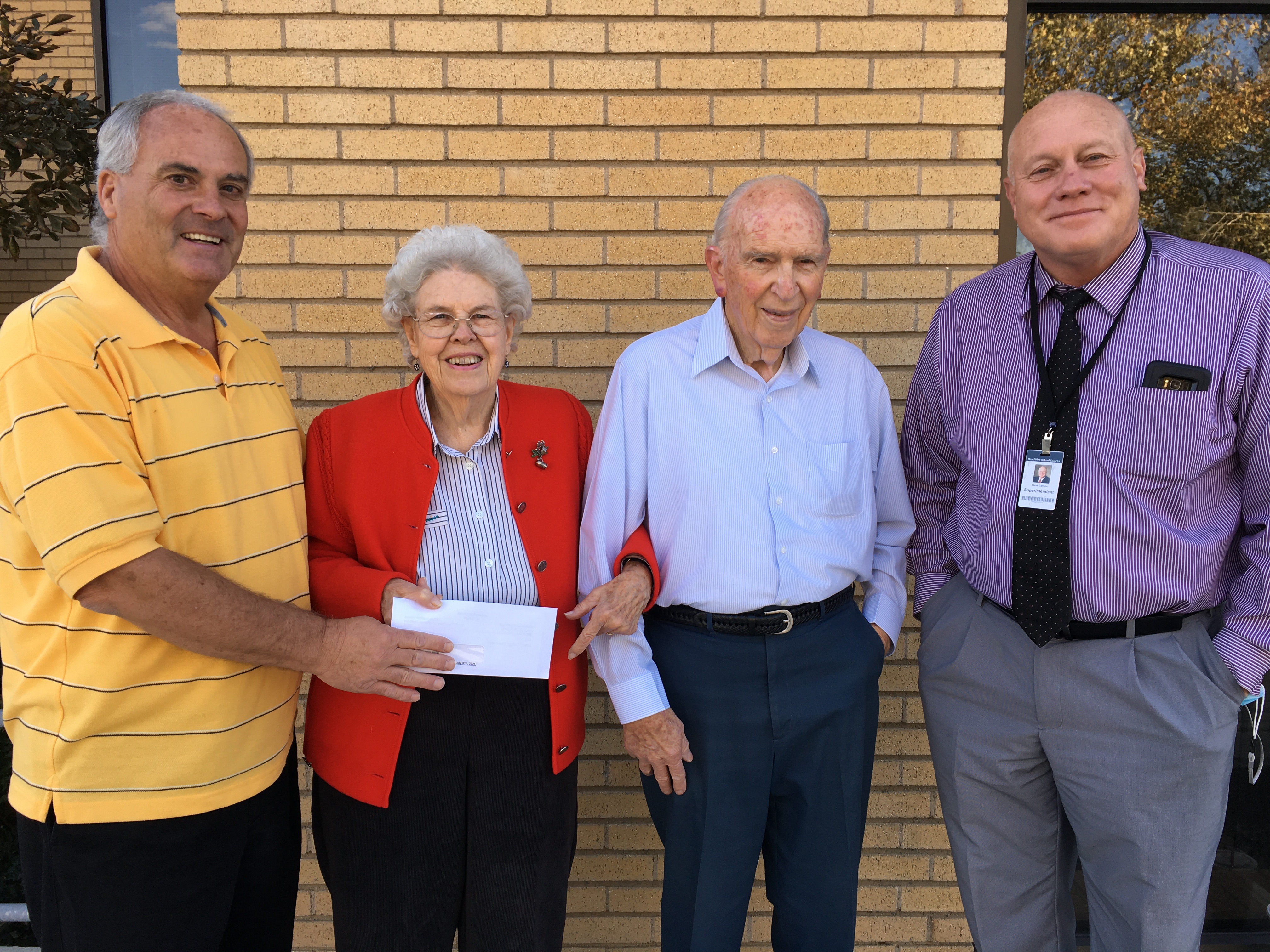 Pat Smith & Wayne Hunsaker met in the 4th Grade while attending Central School in Brigham City, Utah. After graduation from Box Elder High School, they were married in 1955.
Wayne was employed by Box Elder County Bank for 30 years and as a loan Manager, helped many businesses and individuals in our community with the funding they needed. Pat was a wonderful homemaker for their two daughters, Lisa & Peggy. Both of their daughters went on to graduate from Box Elder High School and then on to graduate from Weber State University with high honors in the Nursing program. Because of that, Wayne & Pat wanted to see that future Box Elder High School graduates have an opportunity at a Nursing scholarship for the next 10 years. Their substantial donation will help 1 student a year over the next 10 years with a scholarship to pursue their Nursing degree. The scholarship will be known as the Hunsaker Sisters Nursing Scholarship.
Looking back to 1982, then BESD Superintendent of Schools, Morgan Hawkes, was desirous of organizing the BESD Foundation. He asked Wayne for his input and for his help. When the Foundation Board met together for the first time, Wayne was elected as the Charter President of the Foundation. Now, Wayne says they have been so blessed and it is time to give back and honor their daughters that they are so proud of.
HANSEN MOTOR COMPANY
Clyde Wohlgemuth, BESD Foundation President-Elect and Matt Hansen, Hansen Motor Company
Hansen Motor Company is excited to be able to offer through the Box Elder School Foundation a scholarship to one Box Elder School District High School senior that is pursuing studies leading to a career in the automotive service industry. The scholarship will pay for one year tuition at Bridgerland Technical College in their automotive service program.